Art Management recommends
Published on 30 Jul 2020
The aim of art is simply to create a mood - Oscar Wilde
Paintings trigger different feelings in every person, encouraging us to experience a variety of emotions. You can easily test it out: visit a museum (once they have opened up again), choose your favourite picture, or one that appeals to you straight away and allow yourself be surprised and challenged by the things you perceive. In this art circular the Art Management team share their thoughts on one work that has had a particular impact on them.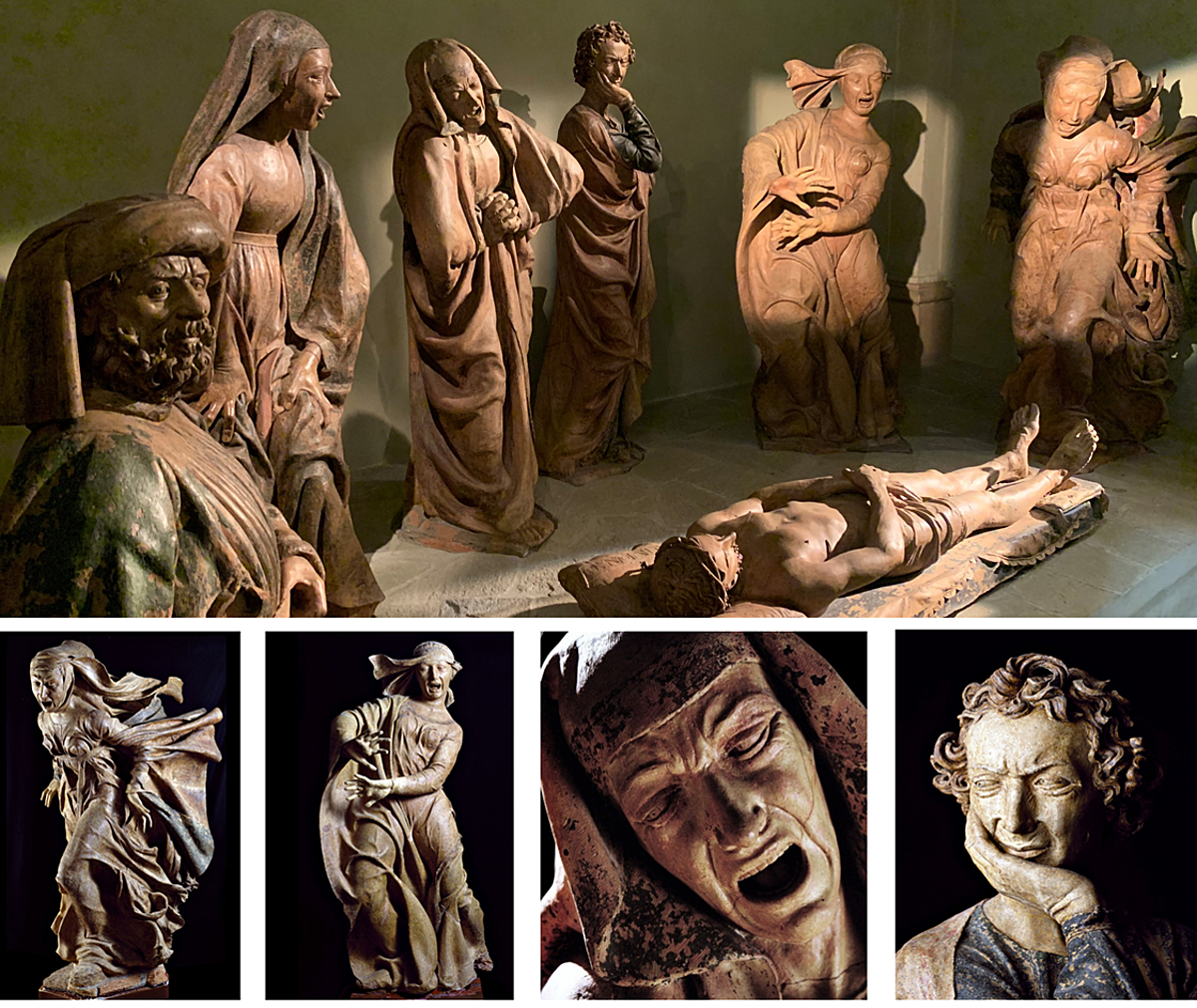 MARIA DE PEVERELLI'S CHOICE
Images: Niccolò dell'Arca, The Lamentation over the Dead Christ, second half of the 15th century, Santa Maria della Vita, Bologna, Italy.

The tormented pain of the Lamentation over the Dead Christ, is the masterpiece of Italian Early Renaissance sculptor Niccolò dell'Arca. Niccolo's year and place of birth are uncertain. Experts believe he was born in Apulia and most likely lived for some time in Dalmatia. Some art historians think he then worked in Naples in the 1450s while others contend that he travelled to France in the 1460s and trained further in Siena. What is certain is that sometime between 1463 and 1490, he was commissioned by the brotherhood of the Battuti Bianchi, to create a terracotta group depicting the lamentation over the body of Christ: a frequent subject in Christian art from the High Middle Ages to the Baroque era.

Among the six life-size figures that stand around the body of Jesus (the Madonna and the Three Marys, St John the Apostle and Joseph of Arimathea), John cries quietly, his chin resting on the palm of his hand, while Mary holds her hands together, her head tilted to one side in grief. The pain of Jesus' friends, after he is taken down from the cross, could not have been expressed with more intense pathos. Sorrow and desperation is etched into their faces, forever frozen and unrivalled in the art and culture of the time.

I first saw the work in reproduction during my art history course at university.The extraordinary naturalistic rendering of the emotions of the characters, their movements and the depiction of flesh against fabric, moved me so much that I made a trip expressly to see it. I have never forgotten it. Since then, every time I get a chance to go back to Bologna, having checked the opening hours of the chapel, which is often closed, I pay a visit to Santa Maria della Vita. Today, looking at the expressions of the mourners I am reminded of the videos of Bill Violas who was greatly inspired by Italian old master paintings and sculptures. I marvel once again at Niccolo's craftsmanship and sophistication, and his perfect understanding of materials, the natural world, the human body and of the human condition.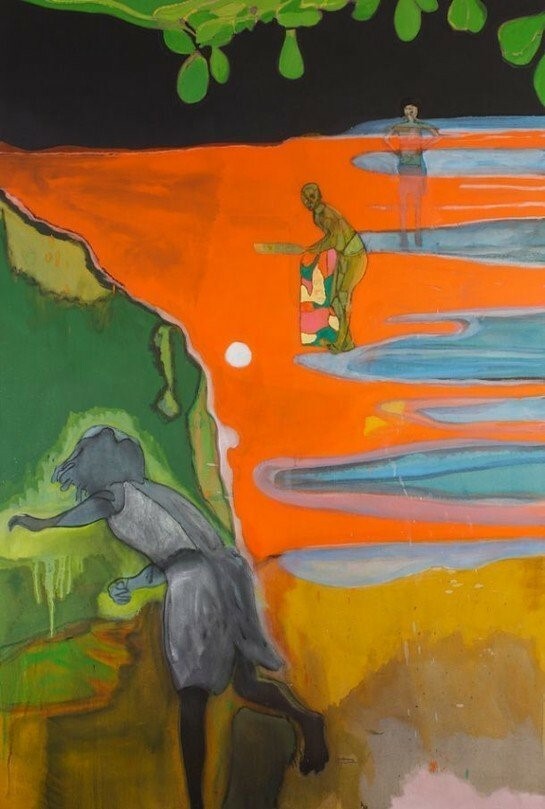 GEORGIE HEPBURNE-SCOTT'S CHOICE
Image: Peter Doig, Cricket Painting (Paragrand), 2006-2012
© Peter Doig. All Rights Reserved, DACS 2020. Private Collection.
Image courtesy Michael Werner Gallery, New York and London.

Peter Doig, born in Edinburgh in 1959 and known as a Scottish artist, grew up in Trinidad and Canada, before moving to London to study at Wimbledon School of Art, St Martin's School of Art and Chelsea School of Art through the 1980s.He has lived in Trinidad since 2002. While his paintings always have a sense of place, often with references to Trinidad or Canada, they also convey a sense of the other-worldly. His paintings are evocative of works by Daumier, Gauguin and Cézanne through to the German expressionists of the 1920s such as Klimt and Munch.

Doig's landscapes either start as images he has seen in photographs, or things that he has photographed. "I'm not trying to make paintings look like photos," he has said of his process. "I want to make paintings using photos as a reference, the way painters did when photography was first invented." I saw his Cricket Painting in an exhibition at the National Portrait Gallery of Scotland in 2013.I recall being transported to another world, enveloped in his vast canvases of colour, absorbed by the fluidity of the subjects. The Cricket Painting has always remained vividly in my mind.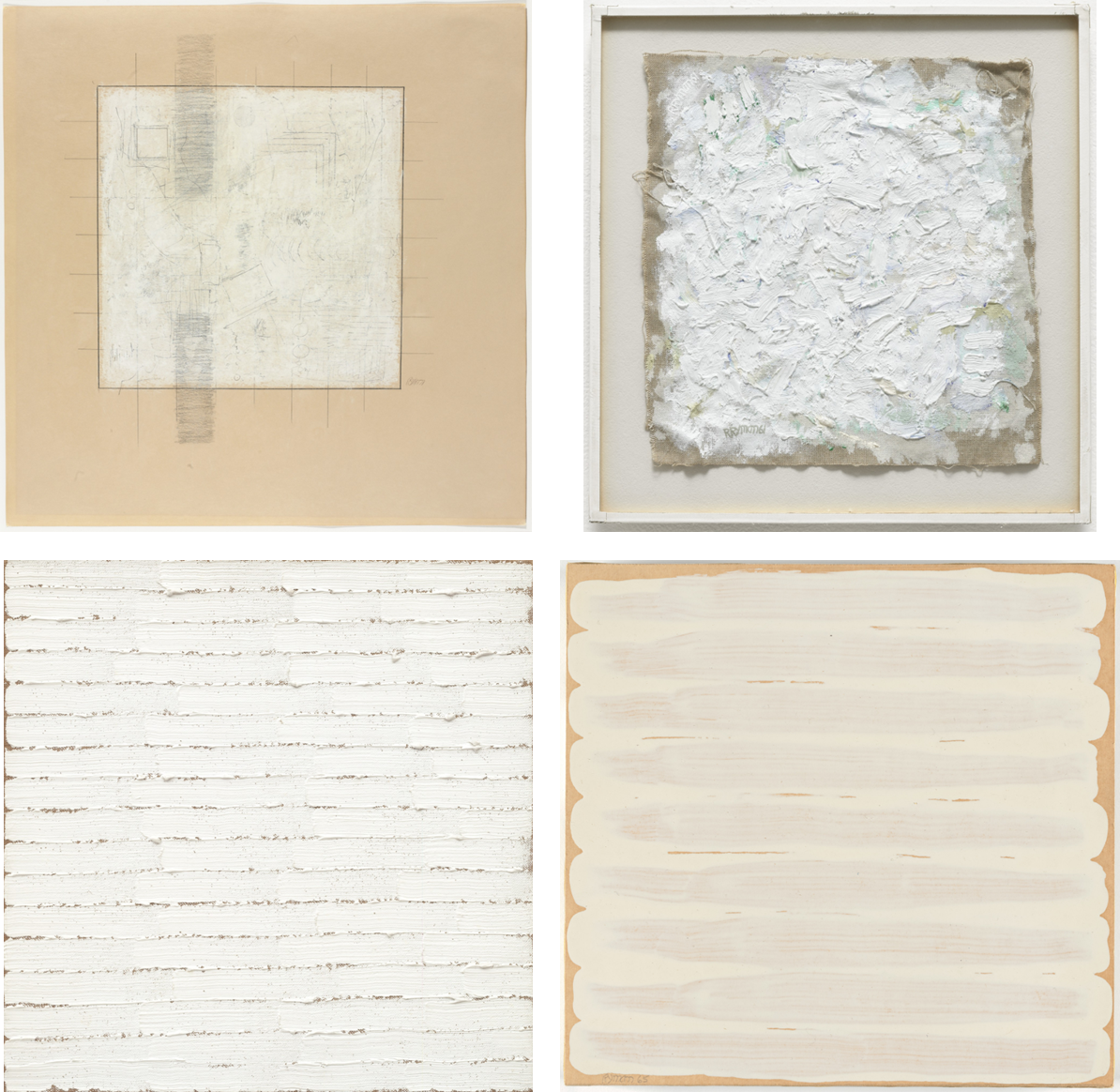 MARIA-EDMEE DI SAMBUY'S CHOICE
Images from left to right: Robert Ryman: Untitled, 1961; Untitled, 1961; Untitled, 1965; Untitled, 1965. Museum of Modern Art, New York.

Born in 1930, Robert Ryman is regarded as one of the pioneers of Minimalism. He moved to New York City in 1953 aspiring to become a professional jazz saxophonist. That same year, to make ends meet, Ryman took a day job as a security guard at the Museum of Modern Art (MoMA), where he continued to work for seven years. Through the MoMA, Ryman made two serendipitous encounters which would redirect his vocation from music to art. The first was art itself, and, in particular, Abstract Expressionism. As a security guard, Ryman had the chance to observe and study at close proximity the work of the previous generation of New York painters. The second encounter was with his co-workers Sol LeWitt and Dan Flavin. Young aspiring artists at the time, LeWitt and Flavin shared Ryman's inquisitive interest in art. You can imagine the three of them, walking through rooms filled with great modern masters, plotting to subvert the rules of the game.

In 1953, shortly after joining the MoMA, Ryman went to a local arts supply store and bought his first paintbrush. By the early 1960s, he had already narrowed the scope of his paintings to white square monochromes, a format that he religiously followed for the remaining sixty years of his career. Bound by these restrictions, Ryman was interested in studying the subtle nuances of form and process. Although many believed everything had been done in painting, he held that the possibilities were still infinite. His work varies in scale, support, paint and technique. "It's not really the white I am interested in. It's neutral and it allows things to exist in a much more direct way", he said And so, white square after white square, he set out on a path of lifelong experimentation. Which one is my favourite? It's difficult to say, each one contains something of the essence of painting in its most distilled form. Today, Ryman, LeWitt and Flavin are exhibited at the MoMA alongside the artists that they admired as a young men, and in countless other museums around the world.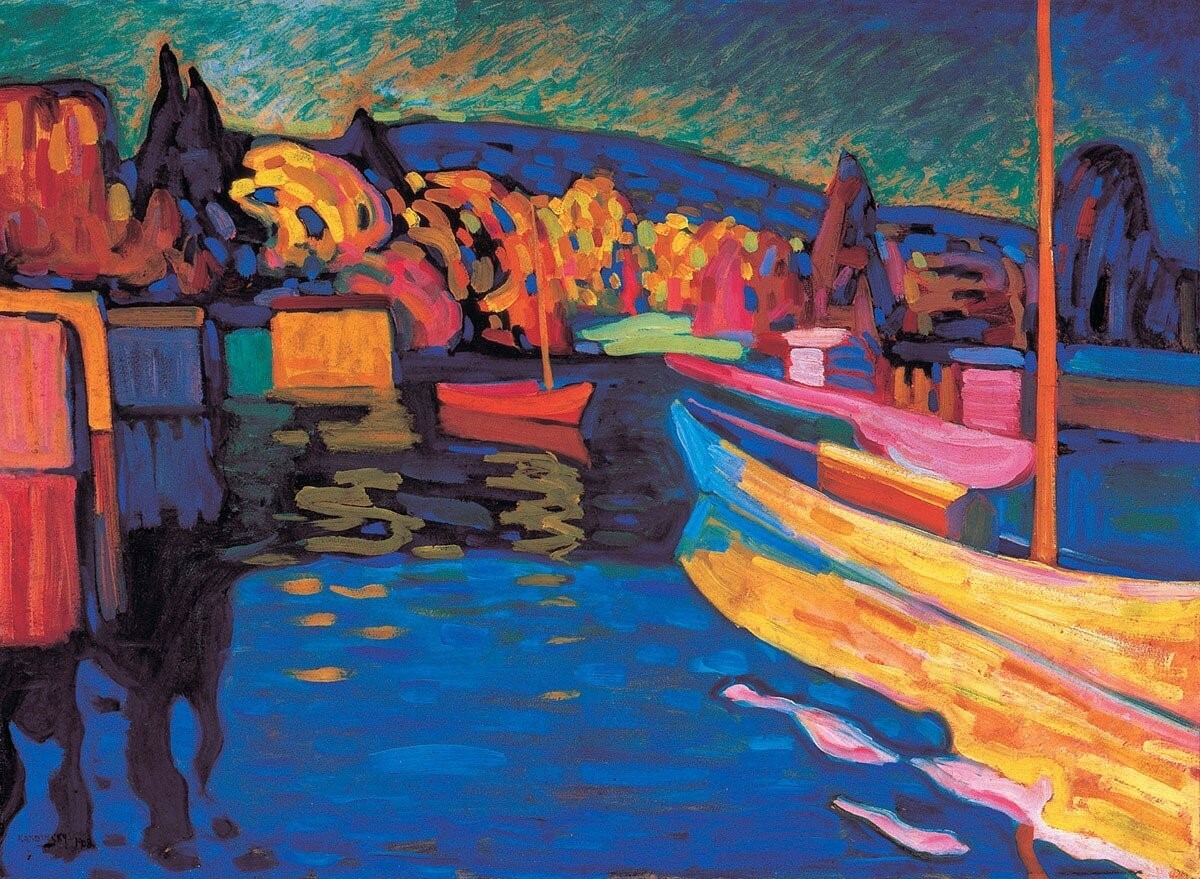 DENISE MORAX'S CHOICE
Image: Wassily Kandinsky (1866-1944) Autumn Landscape with boats, 1908
Merzbacher Collection

Kandinsky is a Russian-born painter who gave up teaching law and economics at university to start studying art in Munich at the age of 30. He is credited as a leader of the avant-garde and as one of the founders of pure abstraction in painting in the early 20th century.

Most people recognise his abstract and geometrical works, but I believe his early paintings were the most beautiful, with their own creative concepts of colour. I saw this painting for the first time at an exhibition in 2006 and was hypnotized by the brightness and intensity of the colours. The painting, with its landscape and river, and the use of expressive colour instantly gave me a sense of peace and happiness.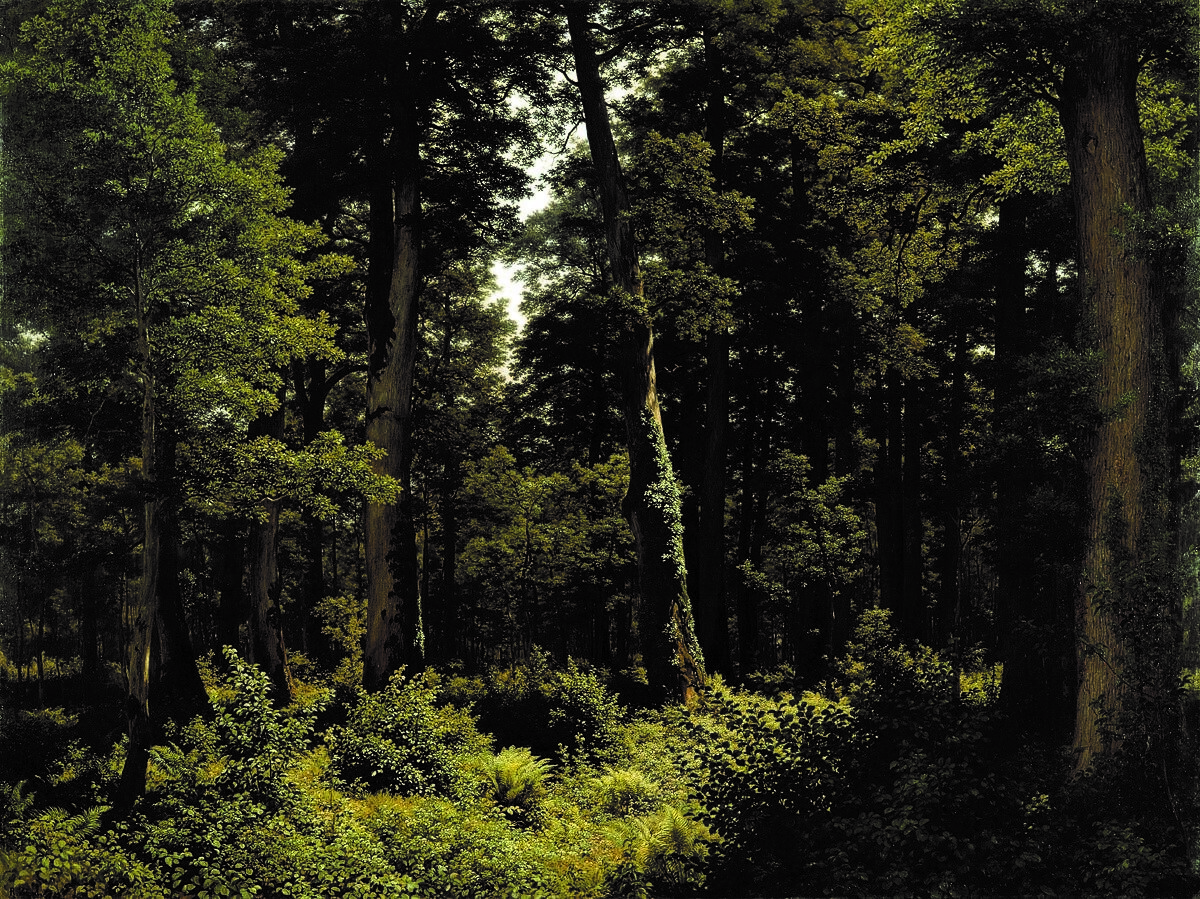 JOHANNA SCHULTHEISS' CHOICE
Image: Robert Zünd, Eichenwald, 1881.1882, Oil on canvas, Kunsthaus Zürich

Robert Zünd's theme was nature. In his detailed paintings, based on sketches, he created a kind of idyll. Carefully and almost obsessively, he studied the details of trees and forests, depicting them meticulously and in a naturalistic style.

His pictures of oak and beech forests are considered masterpieces of Swiss art history. Akin to photorealism, Zünd's painting style is characterised by high precision and realism. The lush, light-flooded green of the summer oak forest, painted in 1881-1882, radiates a depth that attracts me over and over again. The artist reduced the work's elements to a minimum. There is no person, path, water, sky, or even clouds; only oak trees and the subtle, atmospheric nuances of sunlight in the forest's interior. "Eichenwald" is part of the Kunsthaus Zürich collection. Whenever I can, I visit the picture as it has the power to inspire and uplift me, even during difficult times.