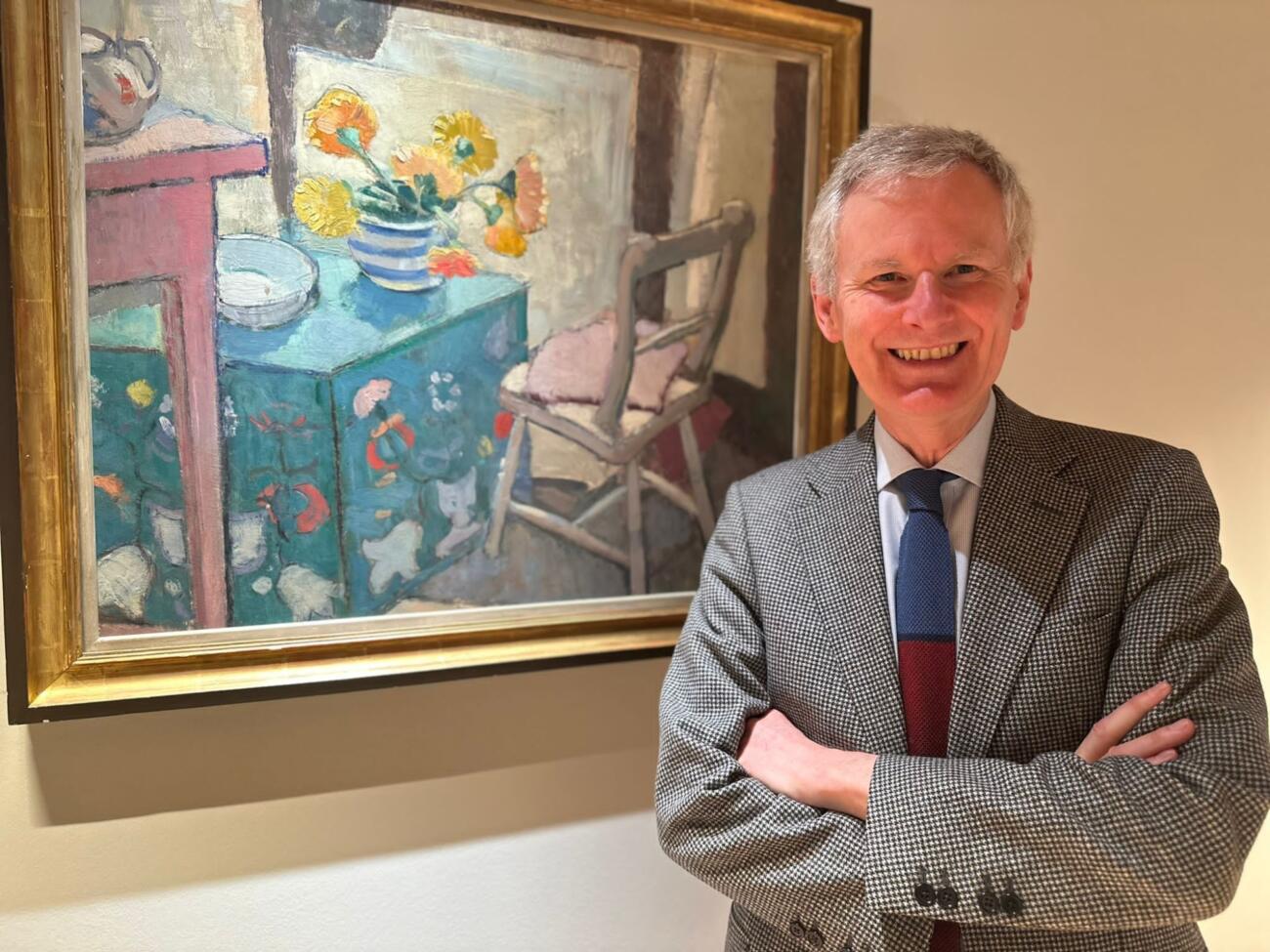 Art plays an important role in a rounded corporate culture – James Knox
Main image: James Knox stands next to Anne Redpath, Still Life with Painted Chest, 1953. Oil on Board. The Fleming Collection Ⓒ The Artist's Estate.


Creative disciplines are an important foundation of technical knowhow
For anyone got down by the sometimes seemingly relentless "gloom" appearing in their news feeds, art, says James Knox, director of the Fleming Collection, is the perfect antidote. "When you look at history going back centuries, much of it is about battles and warriors but also, importantly, it is about the brilliance of artists, architects, intellectuals and cultural figures," he told guests at a private tour of the collection, hosted by Susie Hillier at Stonehage Fleming's London offices last week.
But it is not just as an antidote to challenging times that art proves its worth. Art, argued James, brings an important dimension to a financial institution like Stonehage Fleming where technical people are continually called upon to come up with creative ideas. "If you take out the creative disciplines, you remove one of the bulwarks of what make an effective technical analyst or a financier, not to mention an enduring culture for your business", he said. "Neglect art at your peril."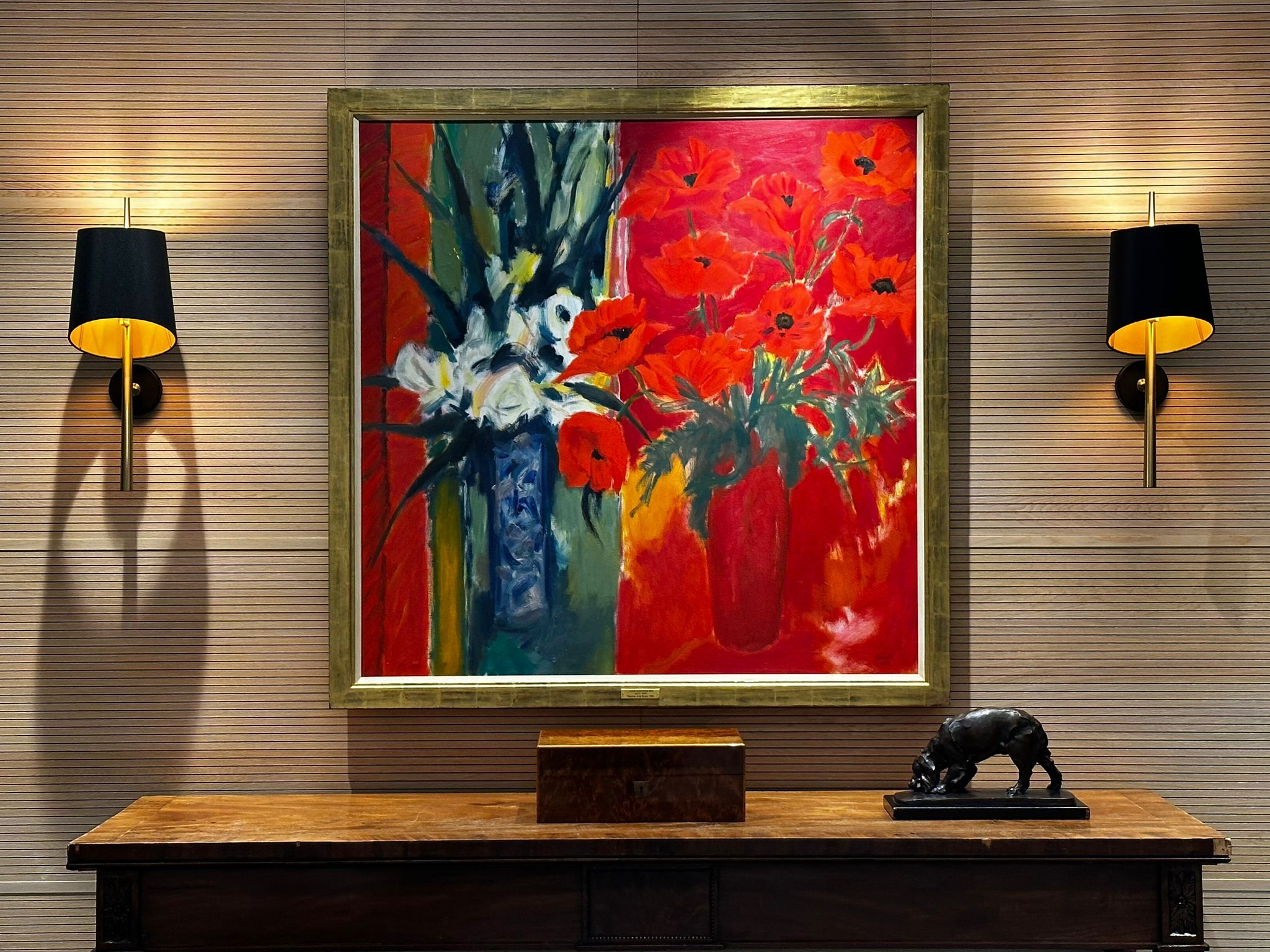 It is a sentiment, explained James, that was central to the founding of the Fleming Collection in 1968 when the Fleming family bank moved to new offices in the City. One of the partners, David Donald, a lawyer with no background in art, felt the surroundings were lacking something. "They decided to buy some Scottish art (in homage to Dundonian founder of the bank, Robert Fleming) to adorn the walls and the Fleming Collection was born", explained James. "It is remarkable what they bought in the first six months. They acquired four Colourist paintings of museum quality. They also bought one of the most political radical pictures of the Victorian Age – The Last of the Clan by Thomas Faed – thought by many to be one of the most moving depictions of the Highland Clearances."
Not only does being surrounded by art from the Fleming Collection remind our staff of Stonehage Fleming's cultural heritage, but it also boosts our mood, said James. "Artists survive; they bring joy."
Owned by the Fleming-Wyfold Art Foundation, the Fleming Collection is considered one of the finest collection of Scottish art outside public institutions, comprising over 600 works from the seventeenth century to the present day with a charitable remit to promote Scottish art and creativity across the UK and beyond. The Last of the Clan is currently on loan to Tate Britain.
Email