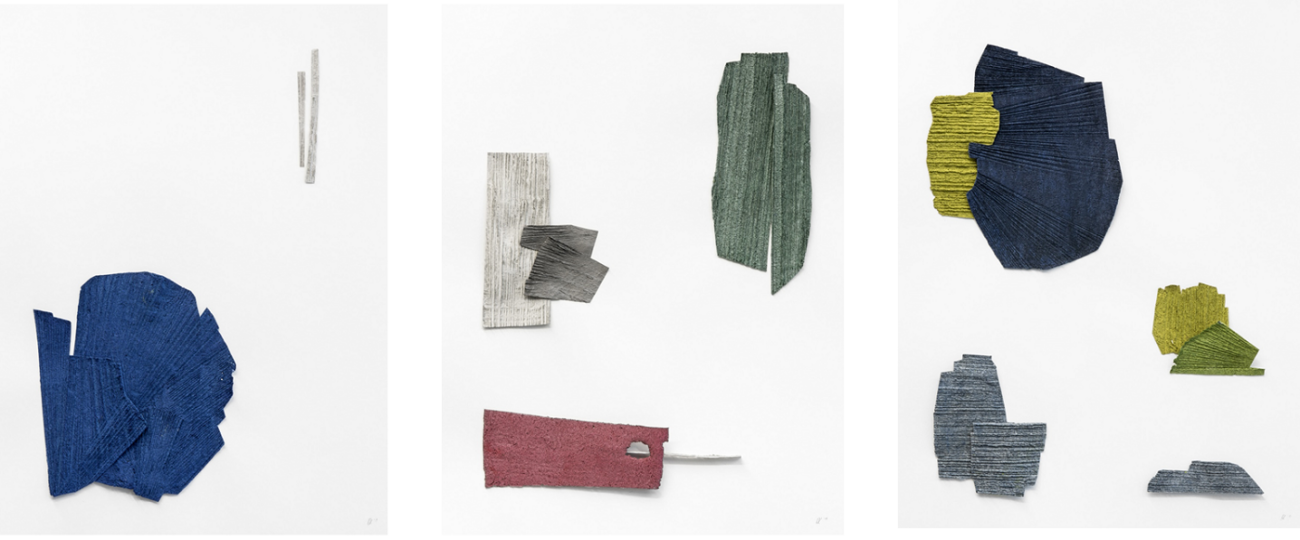 Engaging visitors and supporting the local art ecosystem in Cape Town
Art has the power to influence, inspire and connect people - Morné Visagie
Recent research by the Identity Realisation Research Group, shows that people work 15% more quickly in spaces with art, compared to those containing only the things necessary to complete their tasks. But that's not all it can do, says Morné Visagie, artist and Co-founder of Art Gazette. "Companies are increasingly seeking the benefits of art in the workplace, as they see the positive impact it can have on the health and happiness of their employees".
Hanging art in offices is also an important way to demonstrate a business' corporate responsibility towards the culture industry, explained Morné, who Stonehage Fleming engaged in 2021 to put together a small art collection for the Cape Town office. "In South Africa particularly, there is not much government funding for the arts so it is important for those sitting at the top to show their support", he says.
Selecting artworks for the office was, for Morné, a highly collaborative process. "Our key frame of reference was 'Cape Town' – the city scape and the coast line – in sourcing both landscape scenes and abstract works", he says. "We consciously pushed the boundaries, creating a cohesive, fresh, light space which is at once sophisticated and contemporary".
Unlike other online art platforms, Art Gazette own all the artworks in their catalogue and spent significant time building up a strong inventory before launching the business. "We have upwards of 12,000 pieces, working with over 500 emerging and lesser known artists worldwide", says Morné. "A lot of the works we purchase are experimental studies that wouldn't ordinarily see the light of day beyond an artist's studio".
Art Gazette employe a team of art liaisons who handpick and build relationships with contemporary artists across the globe. "There is so much high quality work out there that you just don't see", says Morné. "Part of our mission is to be able to showcase and promote these works internationally - broadening and diversifying the entire art system beyond just galleries".
Art plays an important role for businesses like Stonehage Fleming. "It has the power to influence, inspire and connect people", says Morné. "Elevating working environments encourages productivity, reduces stress and promotes creativity. Together we have built a unique and varied collection that engages visitors whilst supporting the local art ecosystem".
We asked Morné Visagie to share his top three favourite pieces: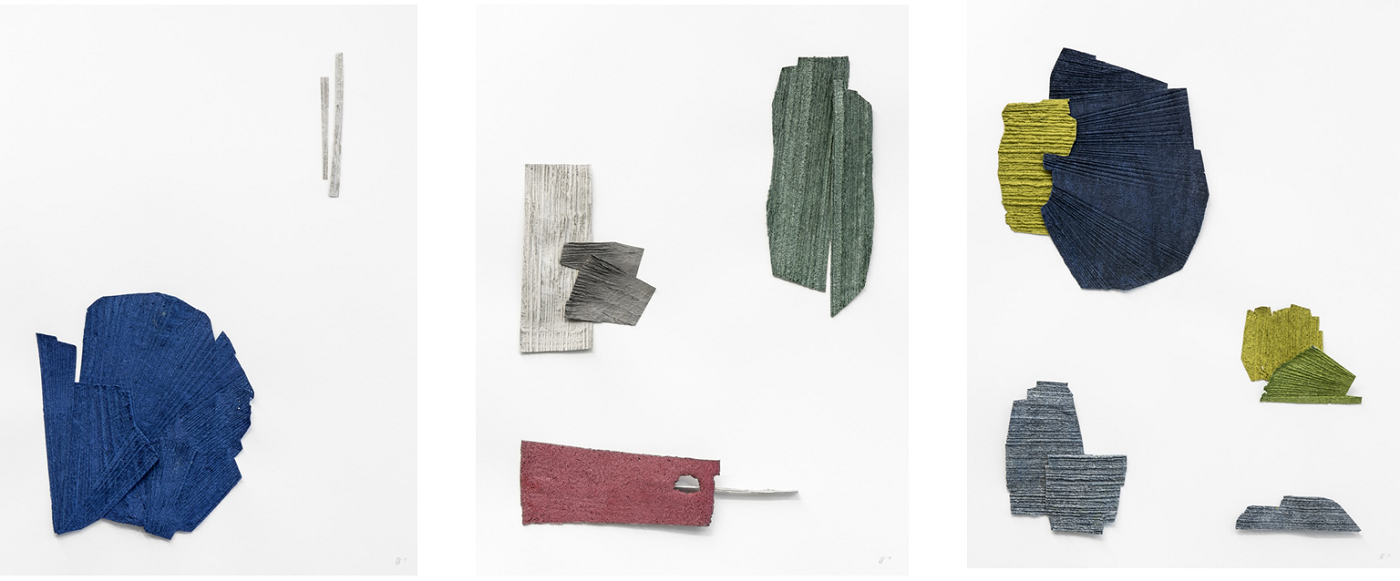 Experiments in landscape architecture and toilet paper, 2019 - Bella Knemeyer - This series hangs in the Stonehage Fleming boardroom. They are semi three-dimensional works created from a papier-mâché of toilet paper, crack filler and dye. These beautiful, textured abstract shapes with texture look like aerial footage of some unknown space. Knemeyer did her masters in fine art but has also worked in architecture and city planning. These works reflect that experiences as they speak of the urban environment.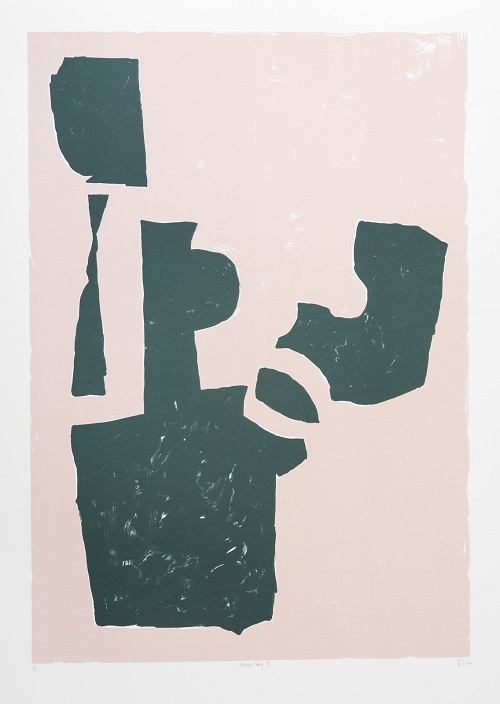 Oddment Study III, 2020 - Claire Johnson - This piece is the largest work on show - it's simple but when you view closely you can see the individual brush strokes that made this image up. Claire creates works through found information. She's a designer by trade but collects offcuts and notes from second hand books which she photographs and pieces together to create abstract shapes, creating a memory of their former use. I think this is a really beautiful work.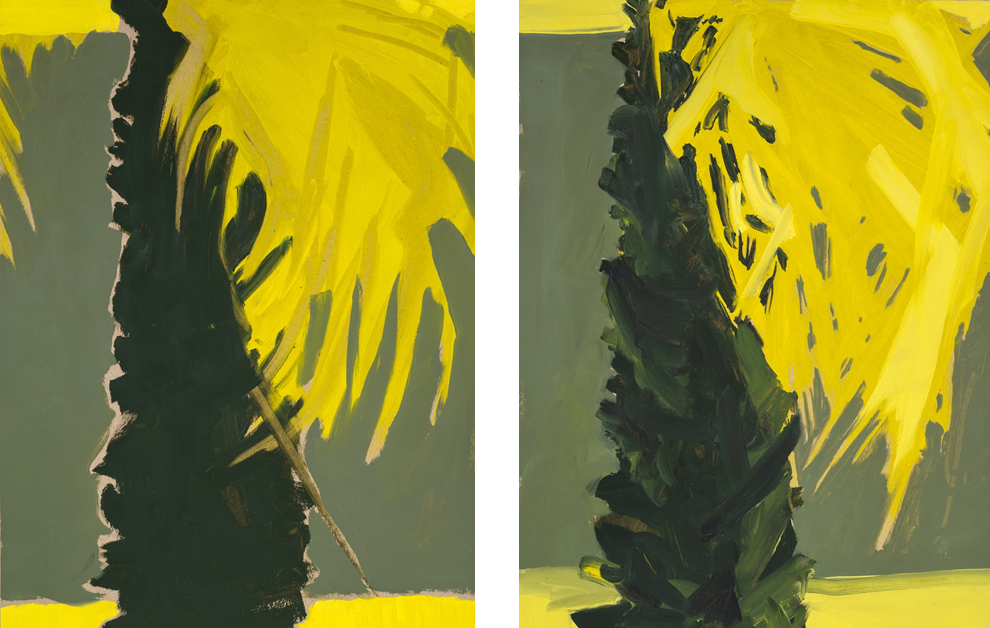 Yellow Palm I and Yellow Palm II, 2021 - Swain Hoogervorst - These two paintings of yellow palm trees getting trashed by the wind it something so recognisable if you live in Cape Town. It's a really strong series of work – cheeky and abstract in its own way. For me, they are visually active and fun.

Visit artgazette.com
Email