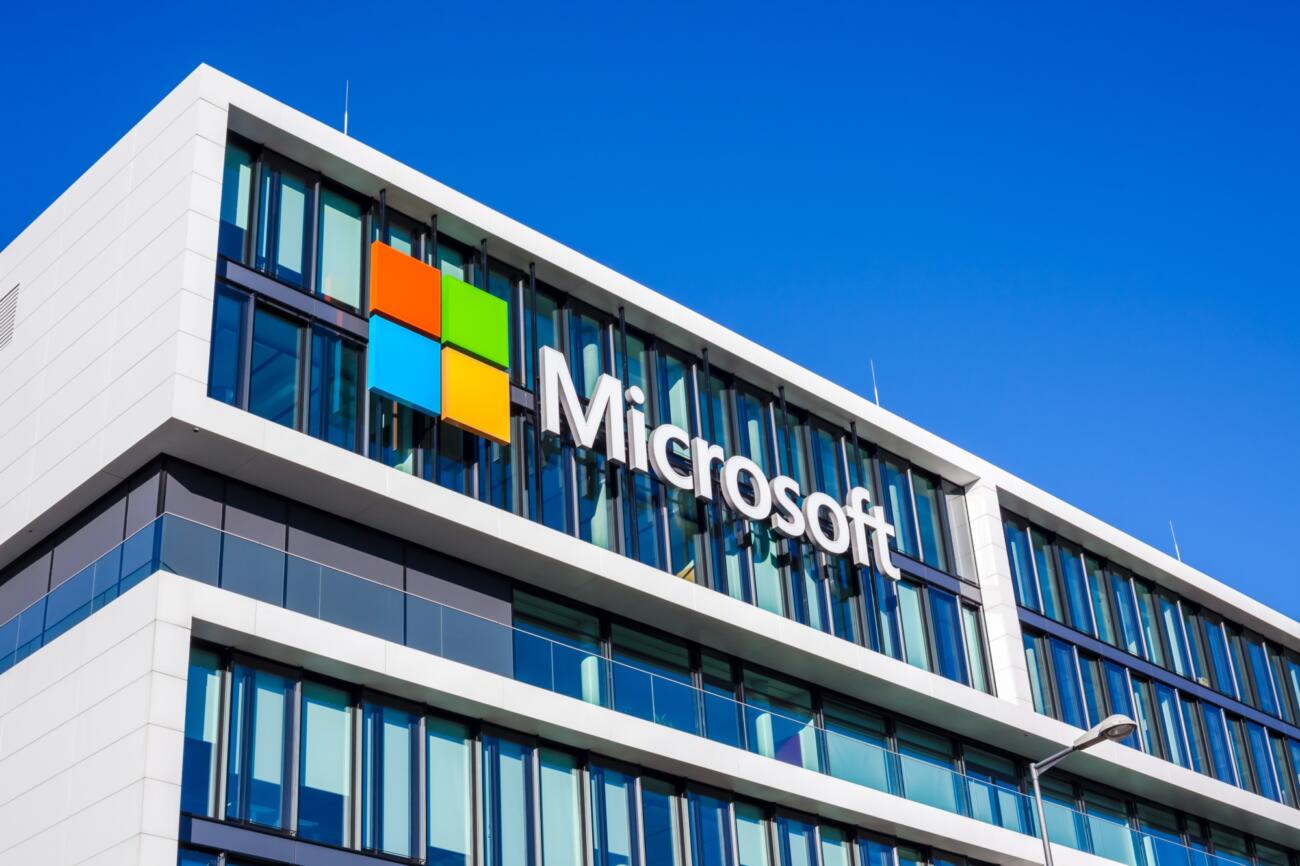 Gerrit Smit: Microsoft Powers on despite headwinds
Tech giant remains well positioned for growth

Consumer PC demand is on the wane, according to US technological research company, Gartner, who report that worldwide PC shipments for the first quarter of 2022 are down 7% on the same period of 2021 (Gartner 2022). That won't stop Microsoft, however. As well as More Personal Computing, the company operates using two other segments: Productivity and Business Processes and Intelligent Cloud. This revenue diversity puts the company in an excellent position to compensate for any potential softness in the PC market with growth in these other areas including a growing IT security business.
Partly, the weakness in PC sales is due to an inevitable slowdown in purchases following the period during the pandemic when many people were suddenly forced to work or study from home. Despite the decline, Microsoft's Windows unit still delivered 11% growth in the most recent quarterly results* aided by continued strength in the commercial PC market. The consumer PC headwind will likely persist in the near term, although overall dependency on Windows has moderated to around 13% of sales down from around 19% five years ago*.
In contrast to the home PC market, despite macroeconomic volatility, businesses around the world continue to upgrade legacy IT systems and shift workloads to the cloud. Microsoft is at the forefront of this digital transformation, achieving 28% growth in commercial bookings in the quarter ended March 31, 2022*. Already embedded in many companies globally via Office and Windows, it is in a good position to upsell its cloud solutions to legacy 'on premise' customers, whose software remains installed locally.
Furthermore, Microsoft's cloud computing business, Azure, has been growing rapidly. Their server products and cloud services revenue increased 29% in the first quarter of this year, driven by Azure and other cloud services revenue growth of 46%*. It is now estimated to be over half the size of Amazon Web Services. Microsoft's CEO, Satya Nadella, has shifted the mantra inside the company from "device and services" and "Windows first" to "Cloud-first" which is an indication of his embracing of developers and enterprises, delivering strong shareholder value.
The planned acquisition of Activision remains subject to regulatory scrutiny, despite being approved by the acquiree's shareholders. If successful, it could make Microsoft a leading player in the metaverse and would secure its position as a formidable force in the gaming industry too: the only company offering the combination of gaming hardware, the supporting cloud services and content generation.
Disclaimer - This article has been prepared for information only. The opinions and views expressed on any third party are for information purposes only, and are subject to change without notice. Whilst every effort is made to ensure that the information provided is accurate and up to date, some of the information may be rendered inaccurate in the future due to any changes.
All investments risk the loss of capital. The value of investments may go down as well as up and, you may not receive back the full value of your initial investment. Changes in the rates of exchange between currencies may cause the value of investments to go up or down. We do not intend for this information to constitute advice or investment research and it should not be relied on as such to enter into a transaction or for any investment decision.
Issued by Stonehage Fleming Investment Management Limited (SFIM). Authorised and regulated by the Financial Conduct Authority (194382) and registered with the Financial Sector Conduct Authority (South Africa) as a Financial Services Provider (FSP No. 46194). This document has been approved for distribution in the UK, Switzerland and South Africa. Approved for distribution in Jersey by affiliates of Stonehage Fleming Investment Management that are regulated for the provision of financial services by the JFSC.
© Copyright Stonehage Fleming 2022. All rights reserved. No part of this publication may be reproduced, stored in a retrieval system, or transmitted, on any form or by any means, electronic, mechanical, photocopying, recording, or otherwise, without prior written permission.
Email