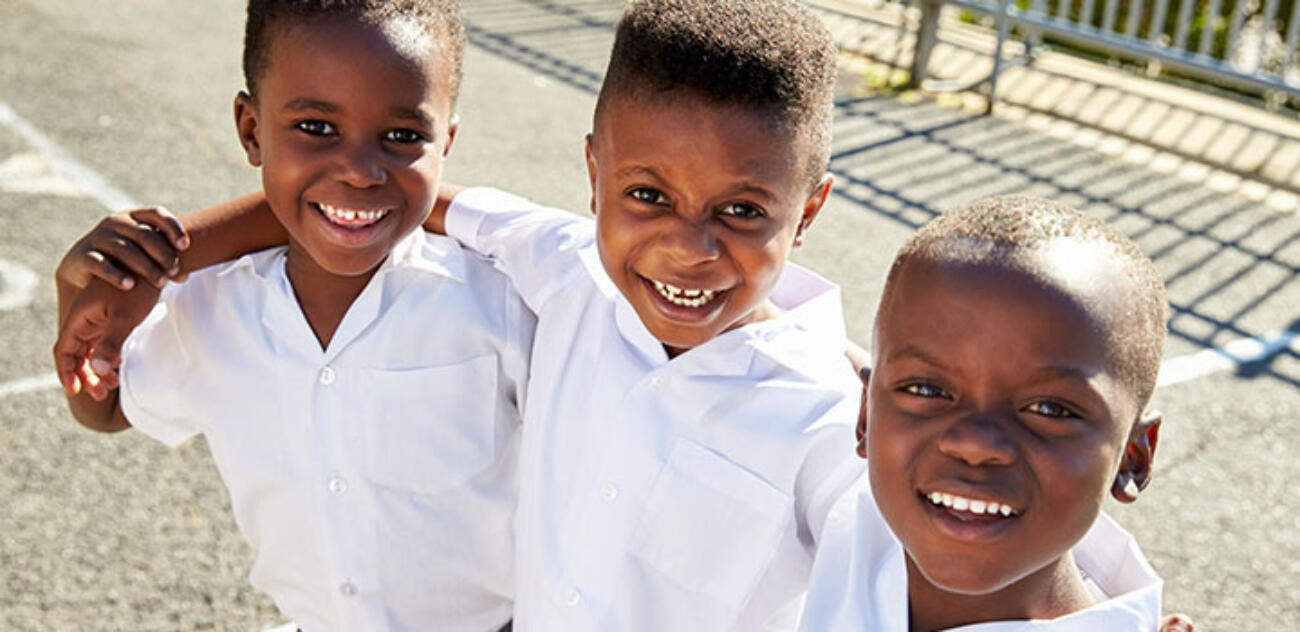 iBhodi Trust - scaling high-quality education through technology
Pressures on staff overcome through teaching and local mentors
When only 55% of learners who started grade 1 make it to grade 12, a drastic rethink is required to have a chance of improving the educational landscape in South Africa, according to Rob Paddock Founder of the iBhodi Trust.
The challenges are mainly due to the demands put on teaching staff, Rob told guests last week at a webinar co-hosted by Stonehage Fleming and iBhodi Trust, which aims to refine and prove a new scalable educational model to deliver high-quality education to those who need it most.
"Teachers are unlike other professionals," he said. "They are expected to perform too many jobs – teacher, sports coach, councillor, curriculum designer to name a few. Not only that but they are also expected to do everything well."
Another issue, explained Rob, is getting access to good teaching for children from areas with greater socio-economic challenges. "Unfortunately the best teachers usually end up in private schools or previous model C schools."
The iBhodi philosophy is that learners should get access to high quality teaching regardless of where they live. Their solution is an online learning model employing only the best and highest qualified teachers.
The pilot project for this new way of learning kicked off in February 2020 at Beacon Hill Secondary School in Mitchells Plain. 28 grade 8 learners joined the program to be taught online by the country's best teachers in a digital lab, with high speed internet access, situated within the school building. Each learner is given their own laptop and learns through a combination of pre-created materials and live classrooms. "At scale, we're aiming to provide a high quality education to learners around the country at a similar cost per learner as the government," Rob said.
Although Rob believes that tech-enabled learning is the future, he warns against underestimating the emotional aspect of education. "Technology is a poor replacement for a strong emotional base between teacher and student," he said. "To address this, the Trust appoints mentors on the ground who are not subject matter experts, but mothers from the community who assist with pastoral care."
iBhodi Trust is at the beginning of its journey and Rob is philosophical about his own learning along the way. "No innovation comes without risk and we will not get everything perfect first time," he said. "But we are constantly iterating and, as we go, the model will evolve."
Currently working with Western Cape Government, iBhodi is a non-profit Trust and s18A tax certificates will be issued to donors. They also gratefully welcome support in the form of introductions to other funding or collaborating partners and school head teachers willing to embrace a new way of education.
The Trust is one of the beneficiaries of Stonehage Fleming's Charitable Foundation. Stonehage Fleming act as Trustees for the Trust.
If you would like to offer your support, please email ibhoditrust@stonehagefleming.com
Please view the recording of the session for more information.
Email