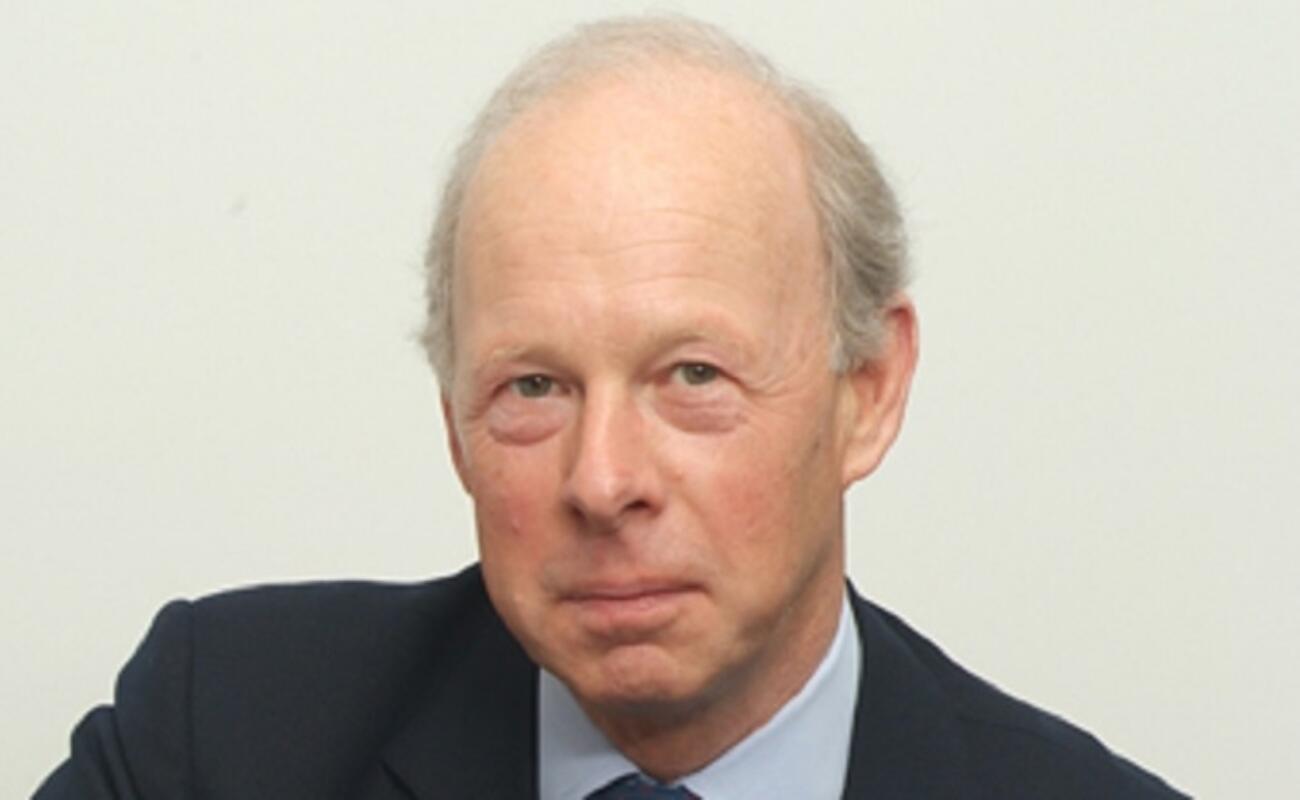 Privacy and transparency pull in different directions - John Rhodes
Factors combine to highlight inherent tensions between the two
Personal data is a complex issue, made more so by a number of tensions pulling in apparently different directions. On the one hand, legislation like the European Convention on Human Rights (ECHR) and the General Data Protection Regulation (GDPR) are designed to protect an individual's personal information and their right to privacy. On the other, there is increasing pressure on people to disclose detailed personal information about themselves and their families, all in the name of commercial convenience or tax transparency.
We now live in a world where public figures - not just US presidential candidates – apparently owe it to the public at large to disclose details of their personal affairs. There is a growing sense that having substantial wealth and influence means that how you arrange your personal financial affairs is everyone's business.
This trend is further fuelled by the pull from society's external expectations, including the media, questioning the value of what wealthy families do with their money. Since 1989 the Sunday Times Rich List has featured the 1000 wealthiest UK people or families ranked by wealth. In 2005 the paper started publishing an annual Giving List of the most generous philanthropists in the UK by proportion to their wealth. This year the newspaper published its inaugural Tax List, which takes account of UK tax paid.
For this and other reasons, wealthy families are increasingly recognising the need for a strategy to manage their public identity. Our research shows there is a growing belief among wealthy families that wealth can only be created and preserved through the generations if used to make a positive contribution to the community, as well as providing for a family's financial needs. This in itself adds to the tensions between privacy and transparency as people increasingly feel the need to justify the use to which they put their money and influence. A small number of families have begun to develop tangible processes for setting objectives and monitoring performance in this area. 10% have put in place a formal process, while 13% have implemented an informal one (source: Stonehage Fleming, Four Pillars of Capital: The Next Chapter 2018).
The reasons we have arrived in this new era of card sharing, plot an interesting journey. In the 1960s, when I became a solicitor, client confidentiality was paramount. But for years there has been a steady movement towards increasing disclosure, not only for lawyers but also across the financial services world. Anti-money laundering (AML) legislation, starting with pressure from the US in relation to drug monies held in offshore jurisdictions, was the first to require solicitors to report on clients - and to do so without telling them. That was a shockwave.
Since then we have seen a relentless increase in compulsory reporting and data sharing. The threat of terrorism from the IRA in the UK, atrocities like 9/11 in New York and the 7/7 London bombings all played their part. Data leakage episodes such as Ed Snowden's revelations and the Panama and Paradise Papers fuelled media thirst for increasing openness in relation to government activity and the cross-border financial affairs of wealthy individuals.
Suddenly governments, all with budget deficits, woke up to the possibility that modern computer power could seriously reduce tax evasion and increase tax take. The US led the charge against Swiss Banking Secrecy and in a few short years, stamped out practices that had become endemic since the Second World War. It had never quite made sense to me that one member of the Organisation for Economic Co-operation and Development (OECD) could make money out of encouraging citizens of other OECD countries to cheat on their taxes.
This was followed in 2010 by the introduction of Foreign Account Tax Compliance Act (FATCA), through which the US was able to rely on the universal pull of dollar markets to impose reporting requirements on the US taxpayer clients of financial institutions worldwide.
The rest of the world played catch up when in 2013 the G20 committed to automatic exchange of information (AEoI) as the new global standard. By May 2014 over 60 jurisdictions had committed to implement the Common Reporting Standard (CRS). This requires jurisdictions to obtain information from their financial institutions in relation to client accounts and automatically exchange it with other jurisdictions on an annual basis. The idea is that this will stamp out tax evasion around the world, but obviously some jurisdictions have more to gain from this than others.
CRS has resulted in huge amounts of bureaucracy, but the outcome now is that massive amounts of detailed personal information are being exchanged between the revenue authorities of different jurisdictions. Whether it has achieved its objective, or done so at a sensible economic and proportionate cost, is another question.
First, some governments have just not applied the resources required to process the information they have received. Apparently, several EU governments have openly admitted they do not yet have the computer software or staff in place to analyse the information in the first place. The OECD now claims one of the main advantages of the system may be to encourage taxpayers to comply, out of concern that the external reporting system will catch them out if they do not.
Second, whilst compliant individuals and institutions have incurred significant economic cost in implementing CRS, there are those, like Islamic State, who obviously have continued contraband trading of oil and weapons at a very significant level, apparently completely unaffected by the whole AML and CRS regime.
Third, there can be little doubt that some of the information exchanged will find its way into the wrong hands. Governments do not have a good record for data security and many of the countries that have signed up to CRS also feature high up the list of corrupt jurisdictions. Having talked to both clients and lawyers from jurisdictions where the risk of kidnapping is a real and active problem, I can understand their concerns.
Finally, there is an open question as to whether certain aspects of the current AML and CRS regimes are in direct conflict with the fundamental principles of ECHR and GDPR. This point was raised at the time the CRS legislation was being speedily implemented, but as far as I am aware, governments have simply turned a blind eye to this uncomfortable question.
Back in Europe the debate continues on the need for expanded public registers of beneficial ownership. As prime minister, David Cameron took the initiative in relation to public beneficial ownership registers for companies. He then backed off in relation to similar registers for trusts, although the OECD argued strongly for them.
Personally, I can see a distinction between transparency in relation to limited liability entities and trusts. I believe members of the public engaging with the former should be able to find out all they need to know about them. But if you press for full transparency into every trust why stop there? Why not just demand it in relation to all assets that may be owned by individuals? This would surely make a mockery of any right to privacy at all.
On the mainland of Europe, there was an interesting case in France in 2016 where the Cour Constitutionnel judged that trust registers were contrary to the 1789 Declaration of the Rights of Man and of the Citizen and as such, are in direct conflict with the French constitution. The UK government, meanwhile, plans to launch a public beneficial ownership register in relation to UK property owned by overseas companies and legal entities and proposes to impose public registers of beneficial ownership on Jersey, Guernsey, the Isle of Man and British Overseas Territories such as the Cayman Islands and Bermuda.
It is not hard to discern the direction of travel. Despite wide-ranging and powerful legislation to protect personal data in a digital age, the right of the wealthy to protect their private information is under increasing threat from the impulse to make it transparent - or eventually public. All the more reason for families to take hold of the narrative themselves and demonstrate their understanding of the social contract.
John Rhodes is a Director of Stonehage Fleming Law Ltd.
Disclaimer: This article has been prepared for information only. The opinions and views expressed on any third party are for information purposes only, and are subject to change without notice. It is not intended as promotional material, an offer to sell nor a solicitation to buy investments or services. We do not intend for this information to constitute advice and it should not be relied on as such to enter into a transaction or for any investment decision. Whilst every effort is made to ensure that the information provided is accurate and up to date, some of the information may be rendered inaccurate in the future due to any changes. © Copyright Stonehage Fleming 2019. All rights reserved. No part of this publication may be reproduced, stored in a retrieval system, or transmitted, on any form or by any means, electronic, mechanical, photocopying, recording, or otherwise, without prior written permission.
It has been approved for issue by Stonehage Fleming Law Limited, an independent English law firm authorised and regulated by the Solicitors Regulation Authority (SRA number 597639). Our team consists of qualified English and foreign lawyers. This article is approved for distribution in South Africa by Stonehage Fleming Financial Services (Proprietary) Limited, an authorised Financial Services Provider (FSP9587). It has also been approved for issue by Stonehage Fleming SA which is regulated in Switzerland by the Association Romande Des Intermédiaires Financiers and Stonehage Fleming Trust Holdings (Jersey) Limited which is regulated by the Jersey Financial Services Commission.
Email