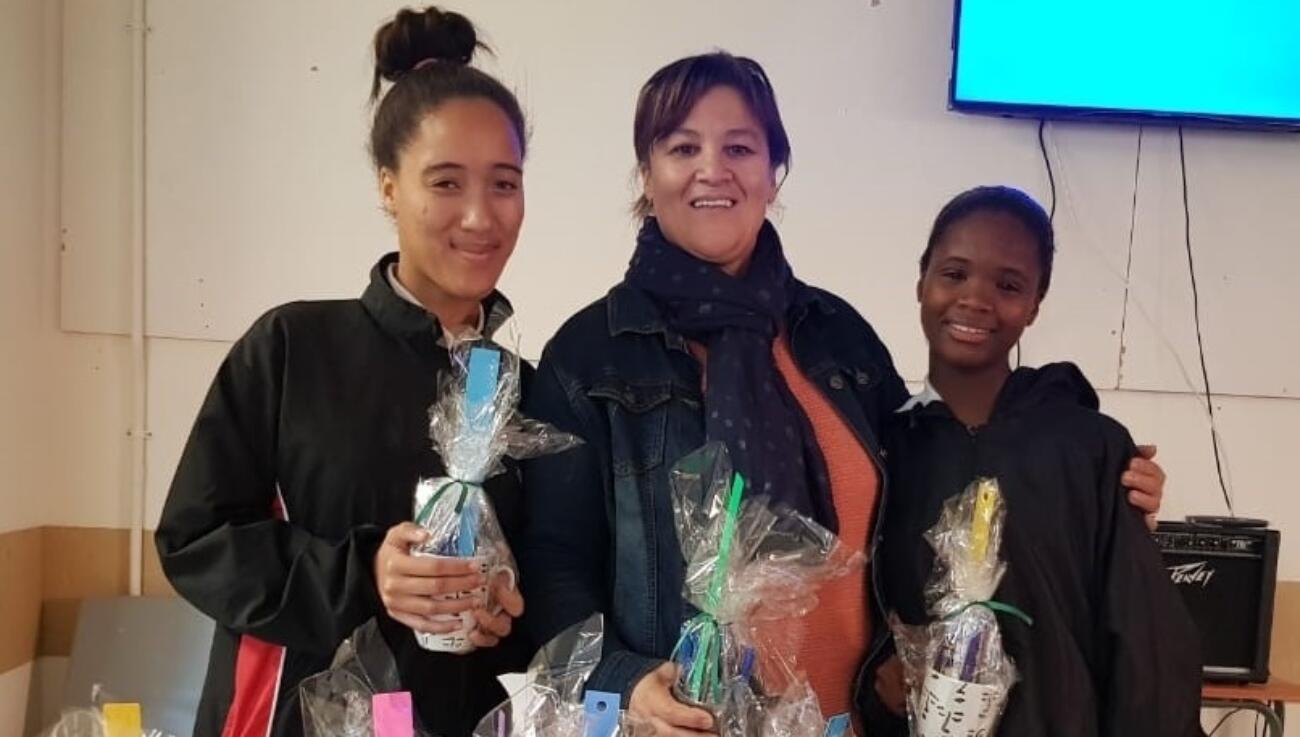 Stonehage Fleming partners with WCED to tackle exclusion in education
Last year in South Africa, three quarters of a million teenagers enrolled for 'Matric', their final year of high school. However, only just over a third made it to their final maths exam. More worryingly, only 20% completed the year, with a mere 5% achieving 60% or higher. This means that 95% of students are unable to pursue a Bachelor of Science degree at a South African university.[1]
According to the Department of Basic Education, the overall high school dropout rate ranges between 42 and 56%. They cite several main reasons for learners failing to complete their high school education including disability, poor performance and a lack either of interest in school or of financial resources.[2]
Occupational therapist, Ezette Fourie, has worked within the Western Cape Department of Education (WCED) for 12 years. She is very aware of the many challenges faced by school age students in rural communities. For instance, the high number of teenage pregnancies, results in female students quitting their studies, significantly reducing their future earning potential as well as their ability to provide for their children.

So far this year, Stonehage Fleming partnered with Ezette and her team on two initiatives targeting inclusive learning. The first provided emotional and material support for young new mothers, with the aim of helping them to stay in school.

The second focused specifically on Matric students in rural areas. Ezette's work revealed that a large number of students lacked adequate stationery to study for and write their exams during the June/July mid-year exam period. She rallied Stonehage Fleming to organise a drive to donate stationery including pens, pads, protractors and rulers so they could arrive prepared.
Ezette, a passionate upcycler and recycler, also asked for donations of preloved coffee mugs into which the new stationery was packed with a sachet of hot chocolate. These 'study packs' were given out at a successful winter study camp for around 350 Matric certificate students.

"After a successful study camp in June, our Matric learners now find themselves in the throes of their final exams," says Ezette. "We remain extremely grateful to the team at Stonehage Fleming for their hands-on support in equipping rural learners with the necessary tools to study for and write their final exams. We are looking forward to seeing many of our young students move on to a fruitful tertiary education with greater confidence and hope."


For more information on how you can get involved with Stonehage Fleming's matric stationery and learning drive, please contact enquiries@stonehagefleming.com.
[1] https://www.matric.co.za/south-africas-devastating-school-drop-out-rate/
[2] https://www.matric.co.za/south-africas-devastating-school-drop-out-rate/
Email