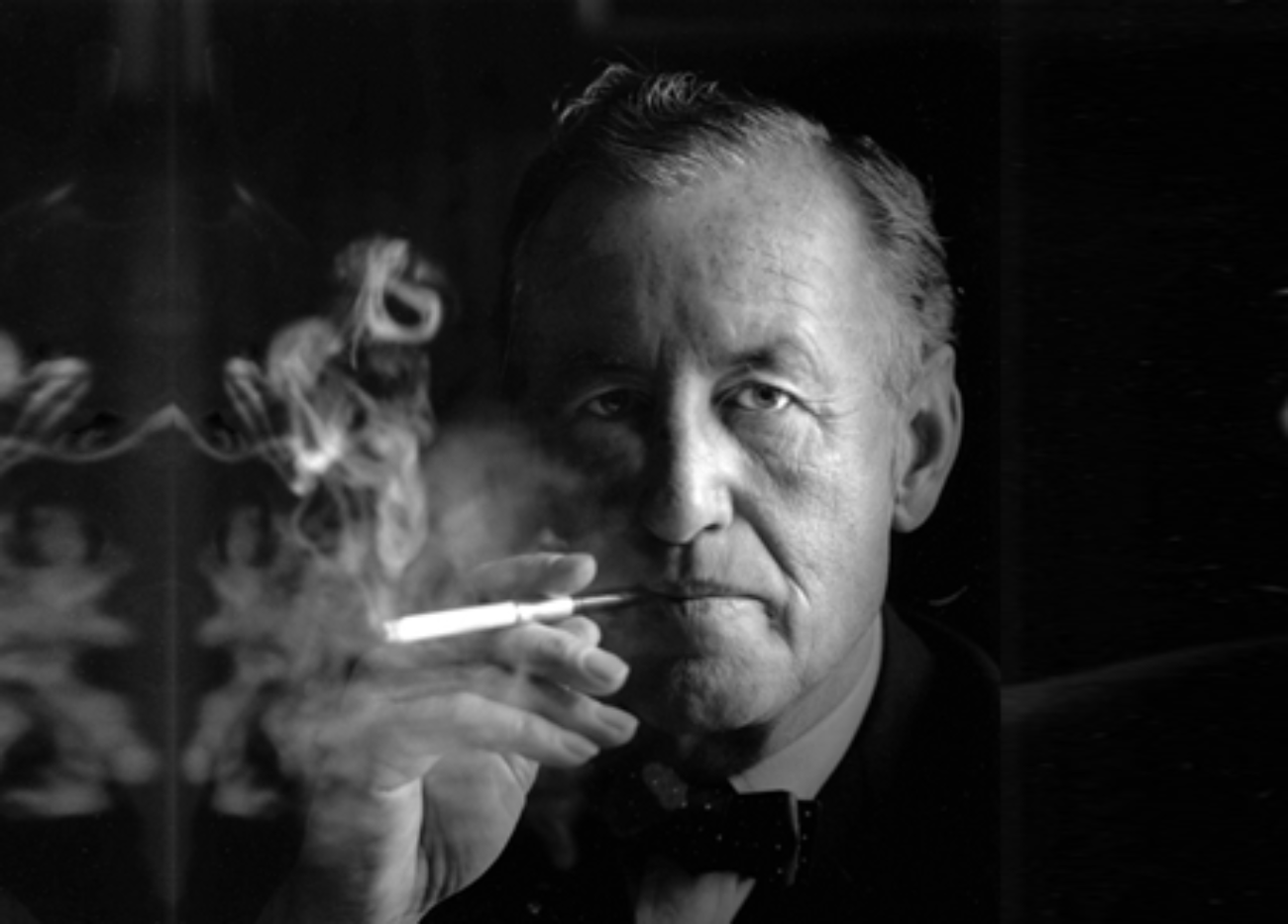 By: Matthew Fleming
The enduring appeal of Bond – Fleming's world of escapism and espionage stands the test of time
Q&A with Matthew Fleming and Corinne Turner
Ian Fleming was born in London in 1908. Having worked briefly as a stockbroker he moved into naval intelligence during the Second World War. His first novel, Casino Royale, was published in 1953. He went on to write eleven others and two collections of short stories which inspired one of the most successful film franchises of all time.
Ahead of the release of the 25th Bond film No Time to Die, we caught up with Matthew Fleming, great-nephew of Ian Fleming and Corinne Turner, Managing Director of the Fleming family-owned Ian Fleming Publications Ltd.
Tell us about Ian Fleming
MF: Ian was a real life spy as well as being an author and a very successful journalist. He was an incredible person with many talents. All those life experiences lead to the creation of James Bond: his writing ability from journalism, his inspiration for the character through intelligence and his passion for the finer things in life.
CT: Ian's own personal story is so rich. You are constantly discovering new things about him. We recently worked on a book of his letters, consisting of mostly fan mail, and you can see his wit, charm and generosity come through the pages. It's a great depiction of his personality outside of journalism and fiction.
The first James Bond novel was published in 1953 and was an instant hit. To what did it owe its success?
CT: Ian's first novel, Casino Royale was released during a post-war slump, at a time of austerity when commodities were still being rationed and the world felt grey and miserable. In part, this is why they were so popular. They offered escapism from the daily grind to another glamourous world.
MF: I think the main appeal is down to the character of Bond, that Ian created. There is also the fact that the book was so wonderfully written. The novels are of their time but they are beautifully simple compared to thrillers today which seem very complex with lot of twists. Above all the Bond books are fun, colourful tales that you can read quickly.
Why do the novels continue to resonate with audiences today?
CT: Part of their longevity is thanks to the films. We have been very lucky to work with the Broccoli family who have looked after the franchise very carefully and successfully since they released the first Bond film, Dr No, in 1962.
MF: There is also the fact that Ian was miles ahead of his time. The plots he wrote resonate today -themes of international espionage and intrigue. It still has mass appeal.
007 is the longest running franchise in film history – how have producers stayed true to the stories while making them accessible to a modern audience?
CT: The film producers always refer back to the books before they start a new film, but they are able to reinvent Bond to appeal to more modern audiences each time they bring in a new actor, all the while staying true to Fleming's original character. We also continue to reinvent Bond for today's audience working with high profile authors such as William Boyd, Sebastian Faulks and, most recently, Anthony Horowitz, and we have broadened the interest in the books with series like Charlie Higson's Young Bond novels, aimed at 9 to 13 year olds.
What is your favourite Bond book or film?
MF: I like all the films but my favourite story of Ian's is Chitty Chitty Bang Bang. It's amazing. Not strictly Bond, but James Bond for children.
CT: Mine is Moonraker. It is surprisingly different from the film. The compelling plot takes place in England and has all you expect from a Bond novel: a charismatic but evil villain, a wonderfully strong female agent, a plan to destroy London with an atomic warhead and the best car chase of all the books. It fits Ian's own description of a good thriller "you simply have to turn the page".
No Time to Die will be released on 30 September 2021.
Email