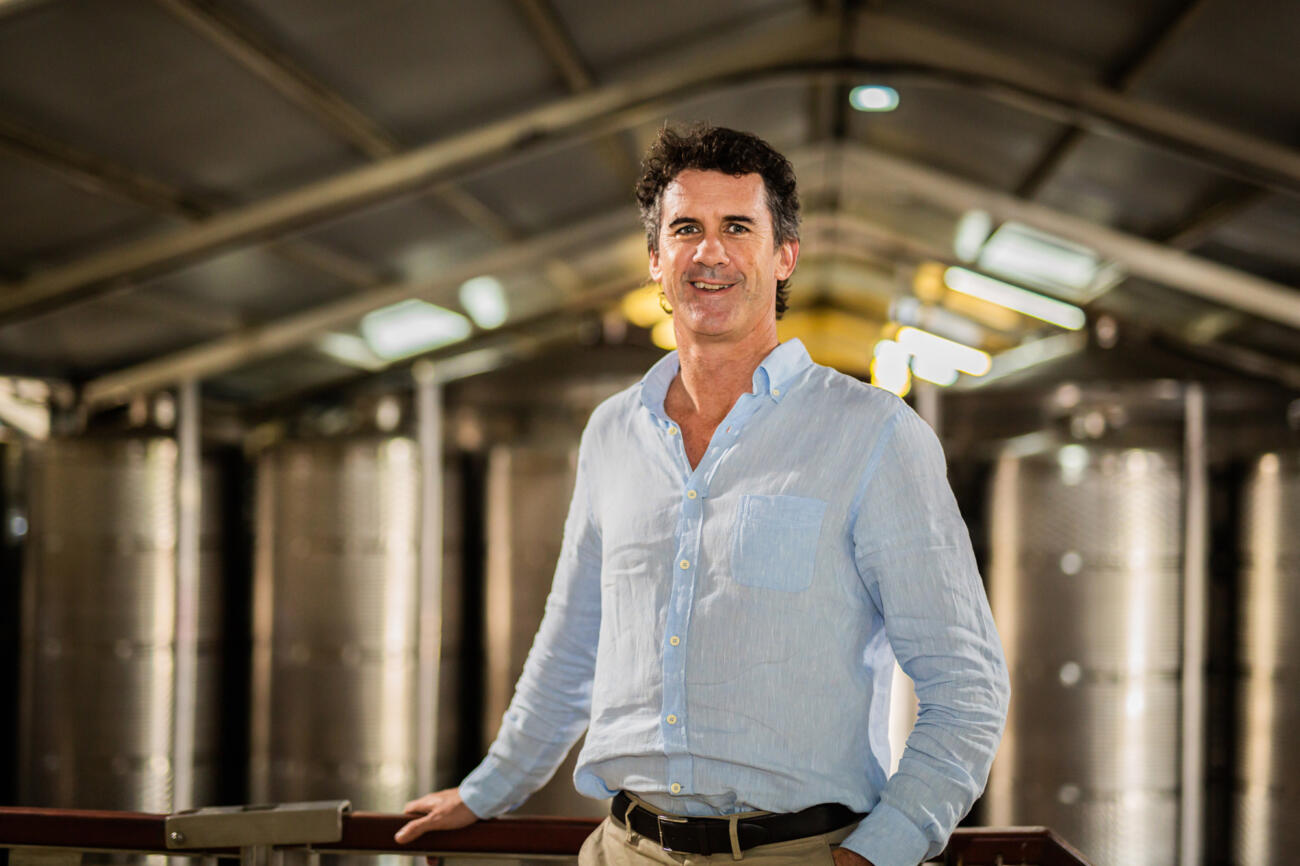 You can't grow a business without a strong culture – Phillip Retief
Meet the Managing Director of Van Loveren Family Vineyards
The Retief Family has been making wine since 1937. In 1980, when they started bottling wine under their own marque, the Van Loveren brand was born. The business continued to grow since then and in 2000, the third generation – two sets of cousins – introduced the very successful Four Cousins range. Today, the business employs over 600 people.
We spoke to Managing Director, Phillip Retief, from his office on the family estate in South Africa's Robertson Valley, in the Western Cape. "In spring, it looks like Tuscany", he says. "Like the Langedoc or Burgundy, we have warm, dry summers and enough rain off the mountains 80km away for us to have sufficient water when we need it. It is a lovely part of South Africa".
What is it like working with your brother and two cousins?
There has always been this idea that if we wanted to join the business, we were all going to have to get along as colleagues as well as cousins. We grew up together so we definitely share an emotional connection. Despite the fact we all live on sections of the property, we don't live in each other's pockets as there are other farms in-between. We are all quite different, want different things and operate in different social circles. I think that is why we have such few arguments. In 25 years, I can think of only one of any significance.
How has the business changed over the years?
When we took over the business, there were the four cousins and three admin staff in the winery with our loyal generational employees on the farm. Today, we are significantly bigger than that. The implications of that growth have been huge. One day, you're riding the forklift and locking up when you leave in the evening. The next, you become a manager as you recruit more people. Then you start to think about strategy and how to grow the business in the right way. That's how my brother, our cousins and I have all evolved professionally and have grown the business together, according to that trajectory.
How do you approach family governance?
We talked about the idea of writing down some sort of family constitution for over a decade. We consulted with our peers in the farming sector to understand how different families have managed to agree on a constitution, the merits of having one and what can go wrong without one. Finally, around a year or so ago, we wrote it all down into one family-owned document.
Has having a constitution changed things for the family?
I think it has cemented the sense that the business was never about a group of individuals and more about a collective 'us'. For me, having the constitution in place has brought out a new kind of pride and hope for the future. The idea that this generation is forward-looking and actively planning for the next generation is a legacy to be proud of. It also gives our parents a belief that their legacy will continue for generations to come.
How important is cultural capital to the smooth running of the business?
Put simply, you cannot grow a business from 50 to 600 people without a strong culture. Ours is based around the concept of family; everyone – from our employees to all our consumers – is part of that family. We don't micro manage; we create the space for people to work, take accountability and develop in their own way. Ultimately, our culture has enabled us to recruit the right team to enable our growth. That is something of which I am immensely proud.
What will be the biggest challenge for the next generation?
The next generation consists of ten people, ranging from fifteen to 27 years old. Some are married, some have graduated, one is in London, one in the US. We tell them all the same thing: 'Go and become who you want. Go and work elsewhere for three years and figure out what you want to do in life'. Of the ten, perhaps only five will get involved in the business and that is entirely their choice. On the other hand, all the wines we produce are strongly associated with the family, so there is a balance to strike. The challenge will be to keep an open mind as to exactly how to accommodate those that want to be involved and ensure they their talents are put to the best use.
It's Friday evening after a long week, what do you pour yourself to drink?
The weather in South Africa plays a role, so white wine is my go-to. Our van Loveren Sauvignon Blanc has been a favourite for many years. I would light a fire and pour myself a glass of that. Fresh, elegant, fruity and stylish – it is a well-balanced wine. And luckily, there is more than one glass in the bottle!
Email