Quarterly Investment Letter - October 2020
Published on 21 October 2020
As we approach the final months of 2020 the pre-COVID world feels like a distant memory. Daily life has changed considerably, with millions of people still living under severe restrictions. Confirmed virus cases continue to rise at approximately 300,000 per day.
Equity markets, at first glance at least, seem indifferent. The MSCI All Country World Index is up 1.4% for the year - unthinkable back in late March when markets bottomed at -33.6% from the peak.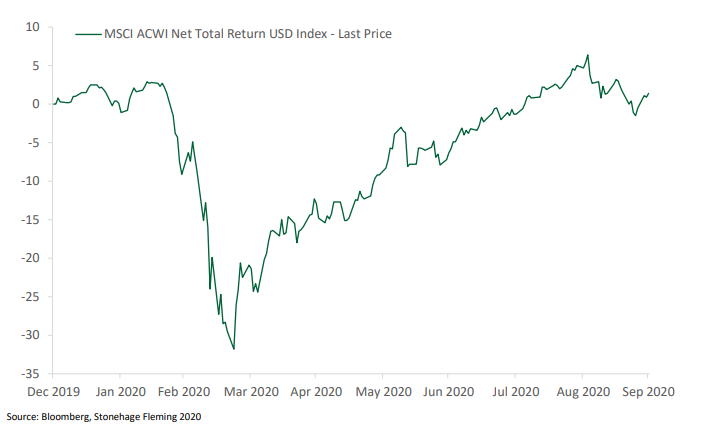 In last quarter's letter we highlighted some of the reasons for this strong market recovery. In particular, the dominance of mega-cap technology stocks, which sit at the top of market indices and have proved extremely resilient to this crisis.
Consumer behaviour has shifted in a way that benefits the likes of Apple, Amazon, Netflix and Microsoft. In addition, fiscal and monetary stimulus has been vast and rapidly deployed, injecting liquidity into the financial system and supporting risk appetite.
Our newsletter this quarter focuses on answering five of the most commonly asked questions we currently receive from clients, when considering the outlook for their portfolios.
Download Quarterly Investment Letter - September 2020
Authors